**PREORDER** VLAD THE SUPERFAN Wrestle-Something Wrestlers 4.5" Retro Figure by FC Toys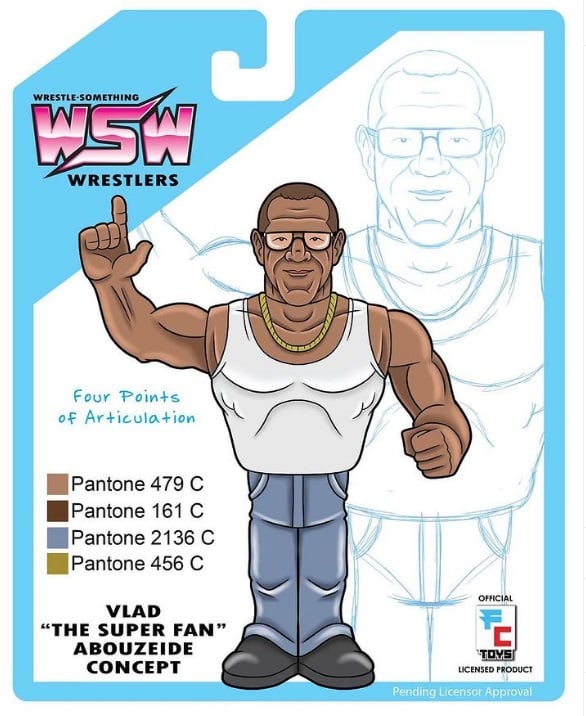 **PREORDER** "Superfan" is a term used to describe someone who is extremely devoted to their passion.
Vladimir Abouzeide however, is much more than the "Superfan" in which the world has lovingly dubbed him. Wrestling is part of his DNA and for forty years, his positivity and passion shines through the screen any time he is seen at the front of the crowd!
Vlad's most famous moment, choosing Hulk Hogan as Roddy Piper's tag team partner, thus blowing the roof off MSG, will forever remain as one of the most endearing moments in golden era wrestling history.
Wrestling fans to this day are excited to meet Vlad because of what he represents to all of us. Vladimir is beyond worthy of an action figure and will be in the front row of your action figure collection, with a brand new 4.5" retro style figure from FC Toys.
Vladimir approved! This has been in the works for several months!
If you live in the United Kingdom, Europe, or surrounding areas check out actionfigurecellar.com to make a purchase with cheaper postage!
Pre-Order available NOW!
Expected to be in stock: April 2024