**PREORDER** Variant Edition Ultimo Dragon & Sonny Onoo Bone Crushing Wrestlers Series 1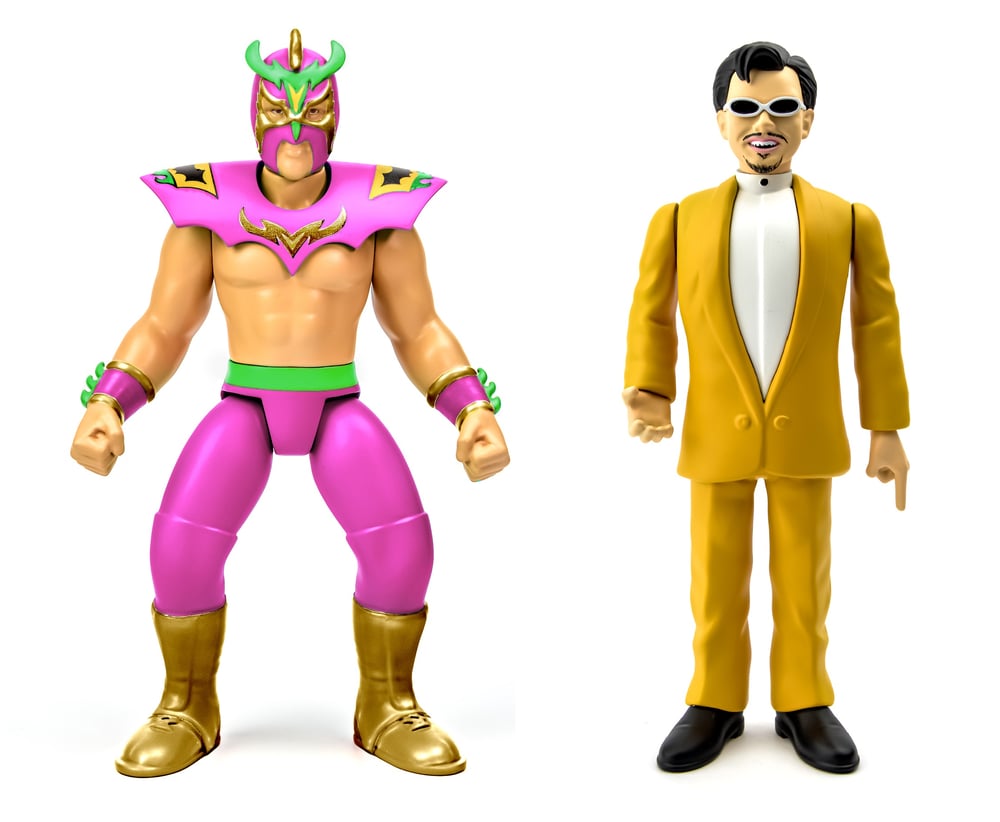 **PREORDER** Ultimo Dragon & Sonny Onoo have joined the Bone Crushing Wrestlers line! This two pack comes in at the 6" size and will fit in perfectly with any late 90's wrestling collection!
Sonny in yellow & Ultimo Dragon in pink are the variant editions and will be limited to 500 pieces!!
Mold process is completed for the figures! We are awaiting for our factory partner to finish final production!