**IN STOCK** CHELSEA GREEN wrestle-something wrestlers series 1 by FC Toys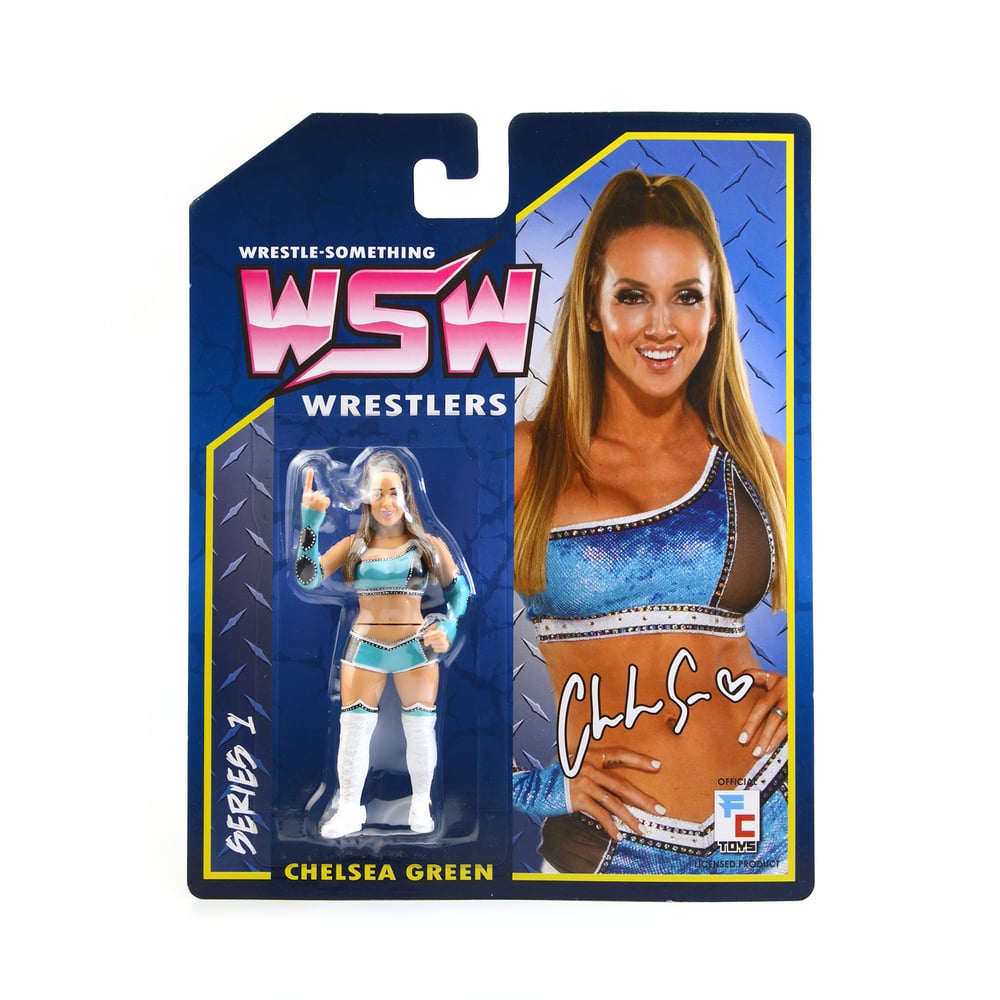 **IN STOCK** We are prioritizing pre-orders in the order in which they were received!
Let's Rumble! CHELSEA GREEN has joined FC Toys officially licensed Wrestle-Something Wrestlers! Available for pre-order now at shop.figurecollections.com! Chelsea Green's 4.5" scale action figure is expected to be in stock by June!
UK: If you want cheaper shipping order this figure at actionfigurecellar.com!
Wrestle-Something Wrestlers debuts in 2023 celebrating wrestling stars of past and present! Chelsea Green is joined by The Headbangers Mosh & Thrasher, Colt Cabana, Effy, and Mike Chioda! WSW Figures will be in the 4.5" scale. Pre-Order Information on other figures coming soon to Figure Collections social media channels below.
FC Toys (Figure Collections Toys LLC) is an independently owned and operated company with two lines of action figures. Wrestle-Something Wrestlers 4.5" figures joins FC Toys lineup alongside 6" Bone Crushing Wrestlers featuring Ultimo Dragon & Sonny Onoo, Bryan Clark, The Blue Meanie, and Duane Gill. FC Toys also provides video content, and action figure collection management via 'Figure Collections' app on the Apple Store.
Connect with Figure Collections & FC Toys at:
Facebook.com/FigureCollections
Instagram.com/Figure_Collections
twitter.com/figcollections
Youtube.com/FigureCollections
tiktok @figurecollections
Figure Collections Retail (Indianapolis)