**INSTOCK** LUNA VACHON Wrestling Megastars Series 2 Figure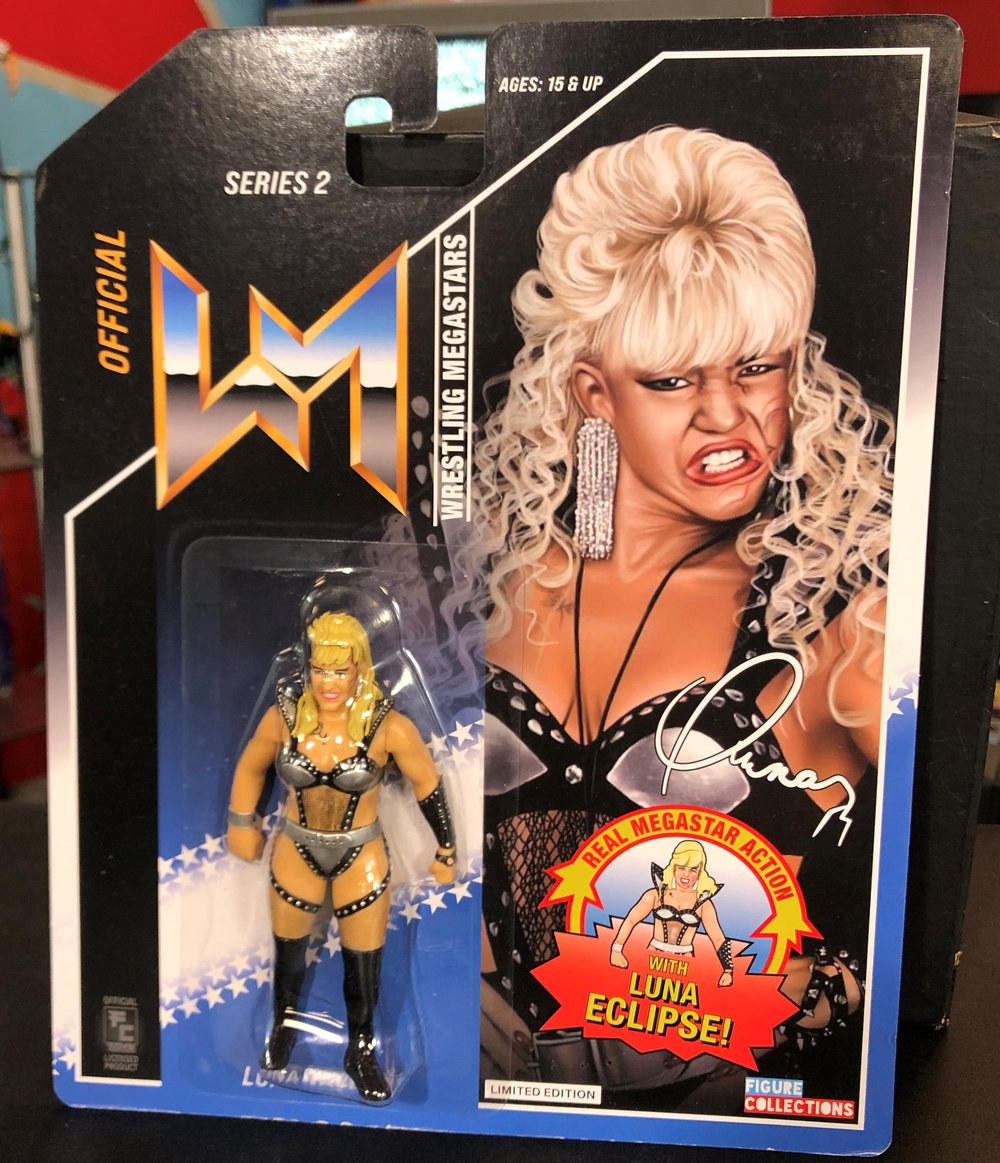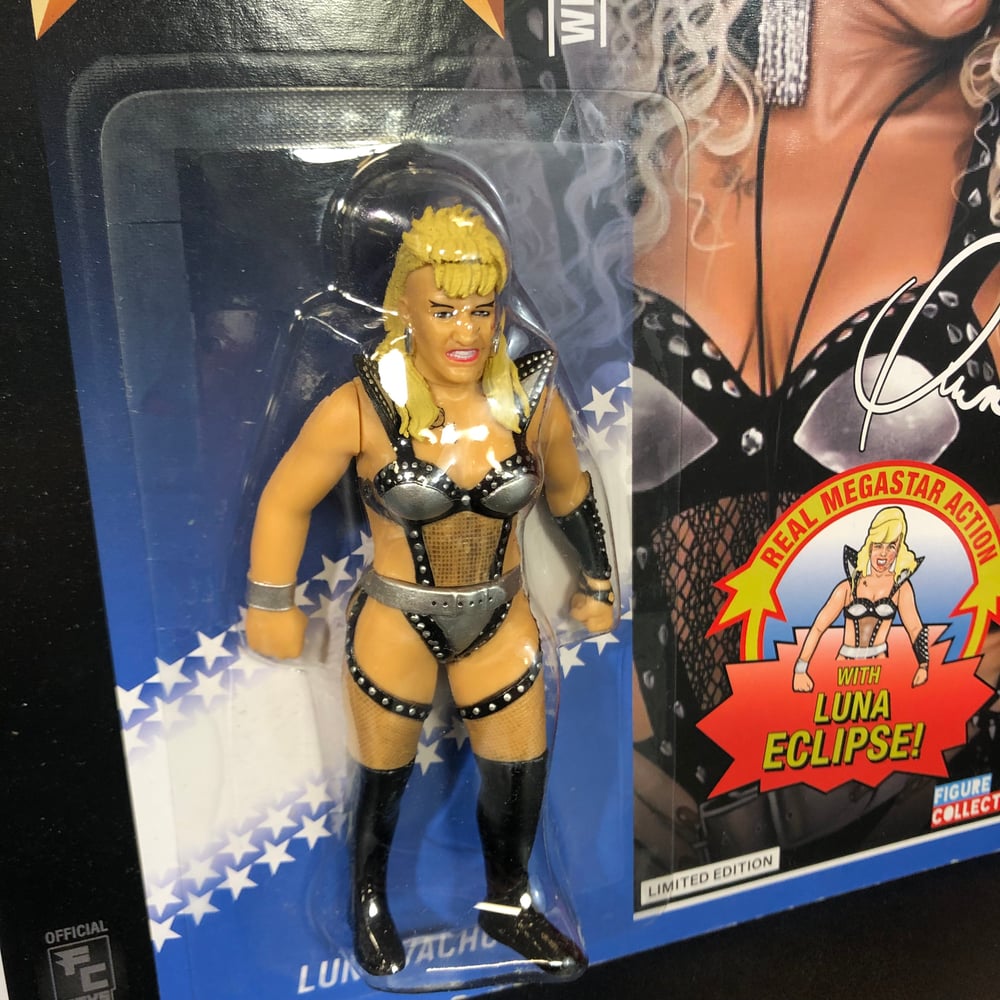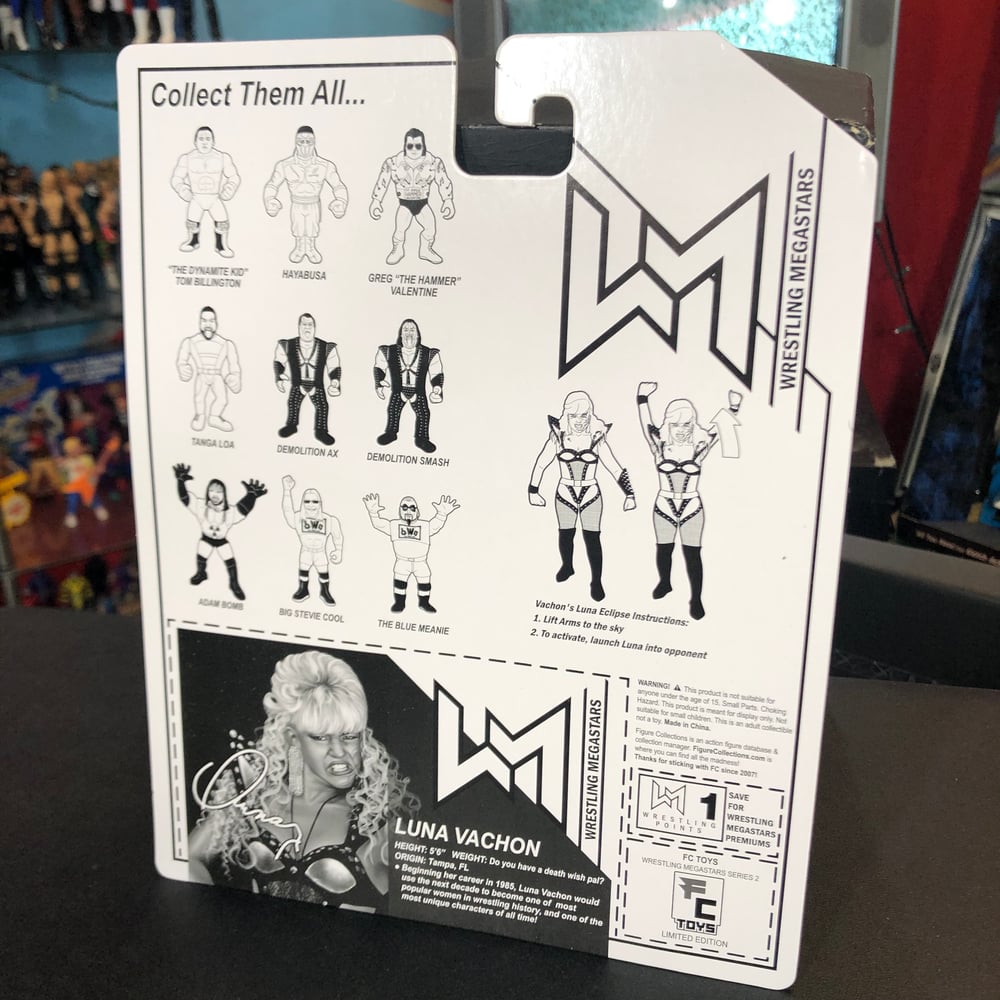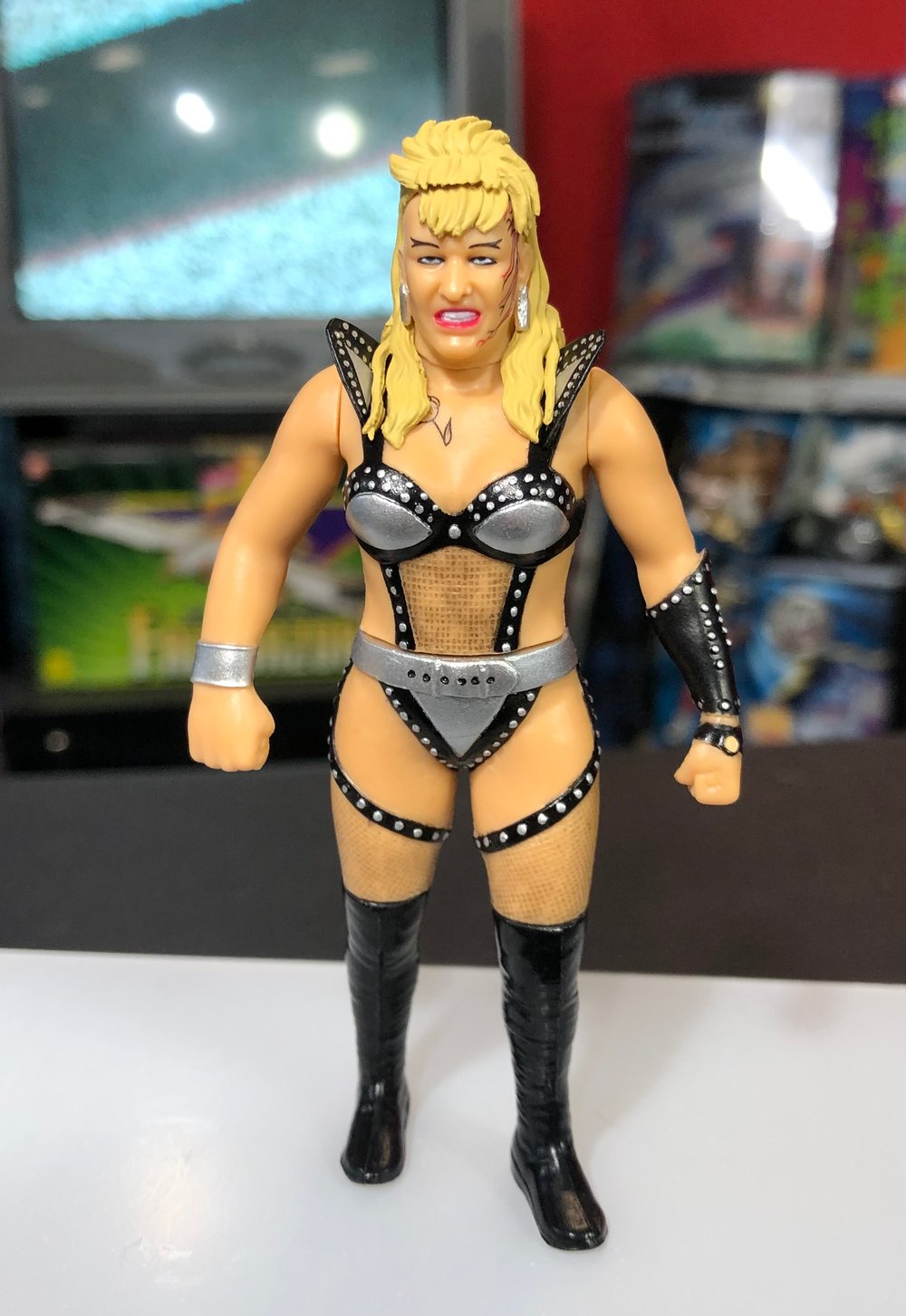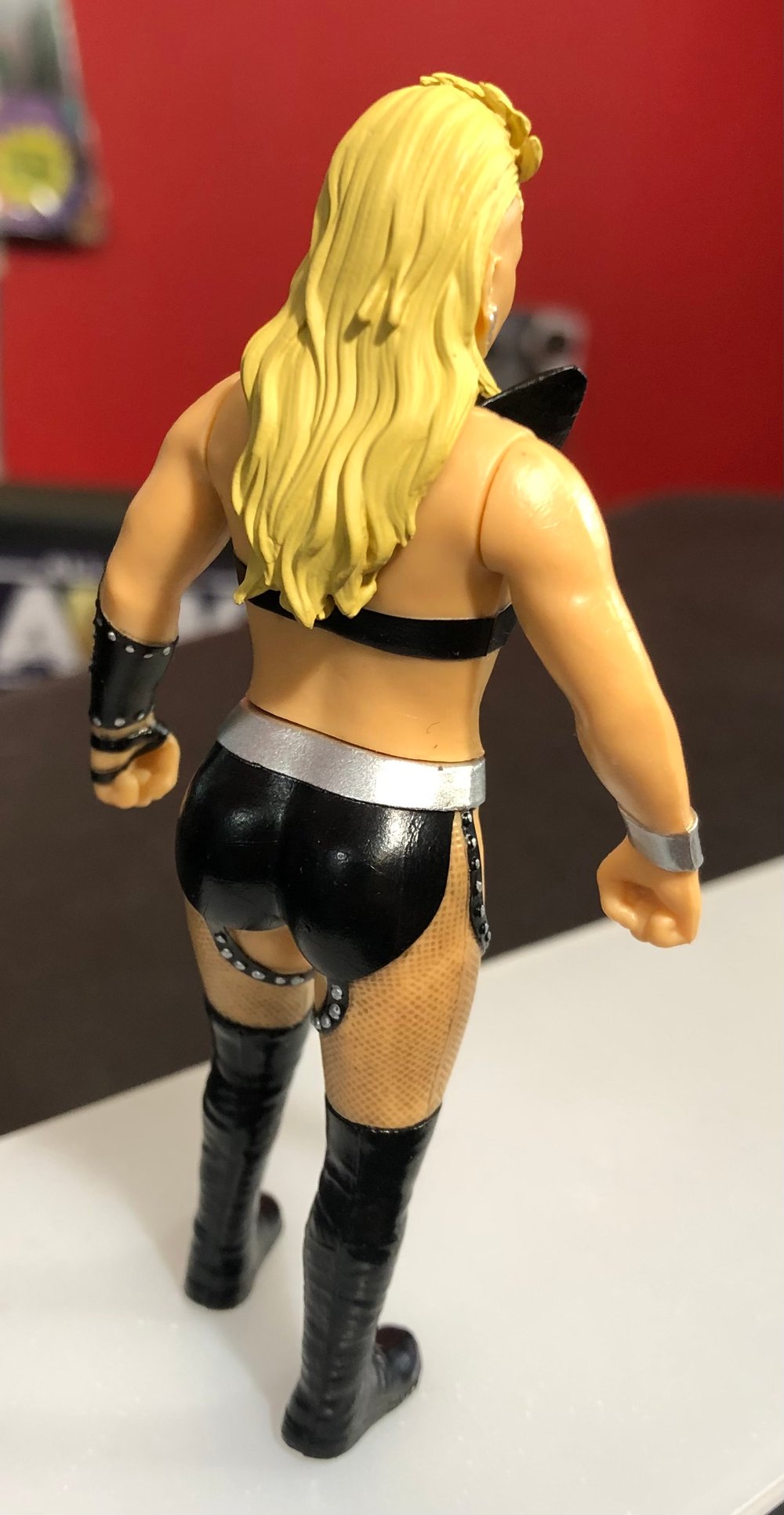 SURPRISE! Well whaddya know? Luna Vachon! This 4" figure is part of Wrestling Megastars Series 2! Pictured is the actual figure produced, NOT a hand painted prototype (we will update with better pictures soon! :) ) Final production is under way on this figure! We've kept it under wraps so that your pre-order wait time is much shorter compared to the other guys!
This figure will be shipped to us via airmail so that it doesn't spend months out at sea after you pre-order! As of now, there are no other partners carrying Luna Vachon -- this is truly exclusive to Figure Collections!
DO NOT WAIT! Beginning December 1, the price will increase to $39.99. This figure is expected to ship from China by mid-December. It will begin shipping to you around early January, or earlier if it arrives sooner!
Our friends in the UK: Beginning with this figure, we are working with an entity in the UK to ship your orders! This will save you on postage cost, and hopefully keep those import fees out of the equation! Please reach out if you have any questions!