**PRE ORDER** Powers of Pain Warlord & Barbarian Wrestling Megastars by Epic Toys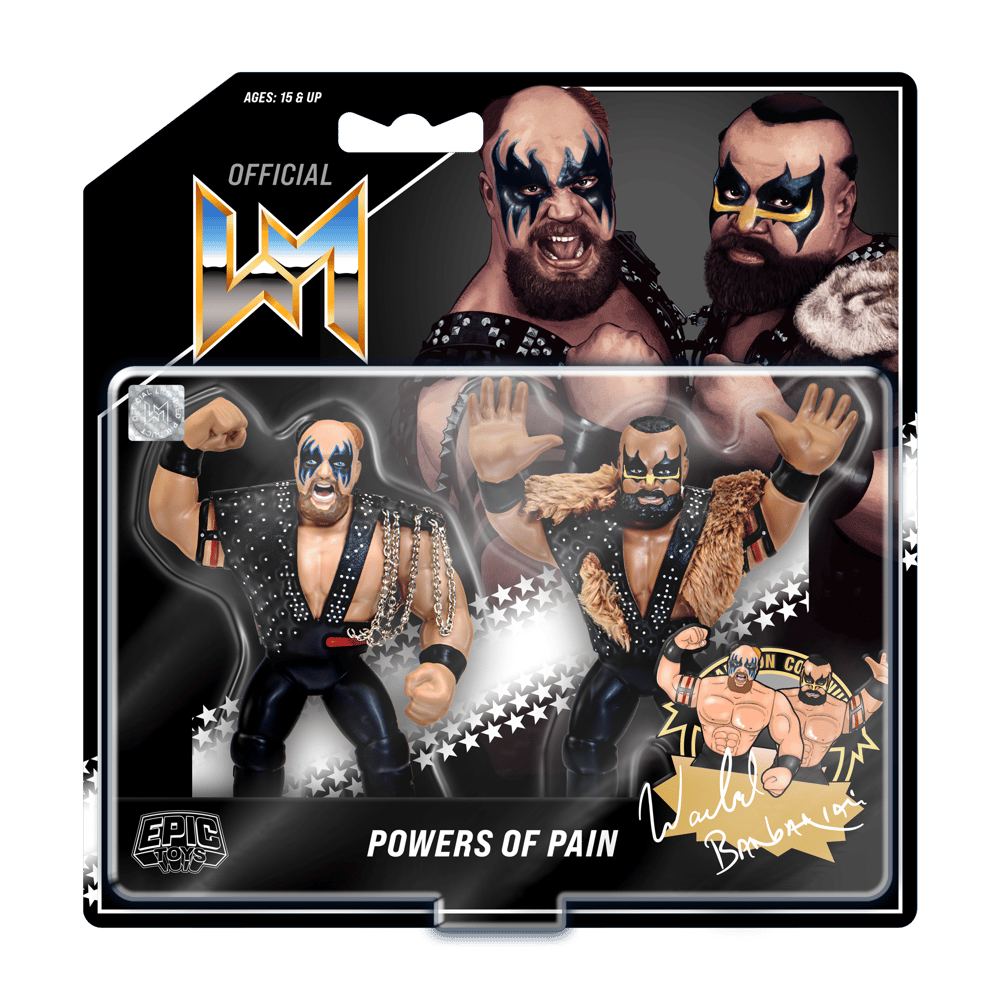 **PREORDER** Name a tag team that's been on your wish list for over 30 years in 4.5" figure form. Powers of Pain! Warlord and Barbarian are now available for pre-order from Epic Toys! Featuring face paint, soft goods entrance accessories, and authentic to the past poses, this two pack set is a must have!
Powers of Pain are expected in stock late-November / early-December!
FREE SHIPPING in the United States!
Produced by Wrestling Trader / Epic Toys! FC is an official distributor of Wrestling Megastars in the United States. If you live in the UK, you can order this set at www.epic-toys.co.uk